FOCUS ON: Chinese Contemporary Artists – LIU BOLIN
Liu Bolin is a Chinese artist, known for his photographic self-portraits, characterized by the fusion of the body with the surrounding area, through an accurate body-painting.
Credits: Reuters/Jorge Silva
After his first exhibitions in Beijing in 1998, Liu's talent enjoyed international fame and recognition thanks to the series «Hiding in the city» in which he touches on the universal themes of the relationship between man and nature and between thought and political power.
This peculiar feature began in 2005 when the Suojia Village in Beijing, the village of independent artists where he resided, was dismantled by the authorities. On this occasion he camouflages himself with it for the first time, wanting to demonstrate his belonging to that place.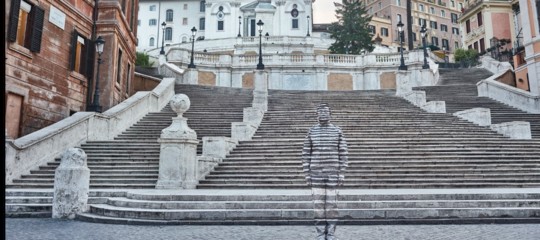 Bolin also wants to show the contrast with what is happening in China, where the destruction of historic districts is systematic to building for new buildings.
Since October 2008 Liu Bolin has focused his attention on Italy, in particular on the conservation of the historical-artistic heritage and also aims to show the contrast with what is happening in China, in which the destruction of historical districts is systematic and physiological to make room to the new construction of megacities.
Source: Photography of China