Legend says that before the Lord Buddha left this Earth, he summoned all the animals to come to him. Only twelve came. First was the Rat, followed by the Ox, Tiger, Rabbit, Dragon, Snake, Horse, Ram, Monkey, Rooster, Dog and Pig. In appreciation of their loyalty, the names of the twelve animals were given to the years of the Chinese calendar. More importantly, their spirits were allowed to live in the hearts of those born in their particular years.
In ancient Chinese cosmology, the Universe and everything within it is composed of five basic elements – Metal, Wood, Water, Fire and Earth – associated with the animal signs. 2018 is an Earth Dog Year, which occurs once every 60 years.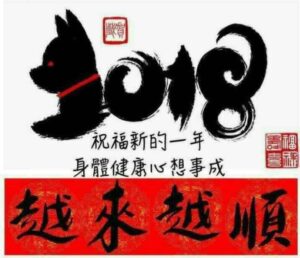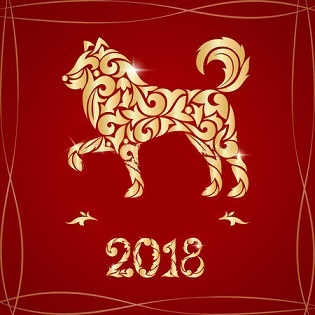 DOG
Born in: 1922, 1934, 1946, 1958, 1970, 1982, 1994, 2006, 2018, 2030
Chinese New Year 2018 marks the beginning of the renewal of the astral cycle for Dogs. With your friendly nature and your capacity to wish good for all, you will quickly be able to turn difficult situations your way. Your business is doing well in 2018, and you can expect to succeed in a contest or exam you have been preparing for a long time. Embrace new opportunities and do not be afraid to venture in uncharted territories, but do not embark on utopian projects, or engage in efforts well beyond your field of expertise. Choose professional paths where your experience and skill are paramount. Stay optimistic, and have a positive outlook in love and relationship matters. Singles may meet a significant other, while dogs already in flourishing relationship can expect their couple's ties to grow even stronger.