Where: Piccolo Teatro Strehler, Milan / Teatro Argentina, Rome
When: July 2015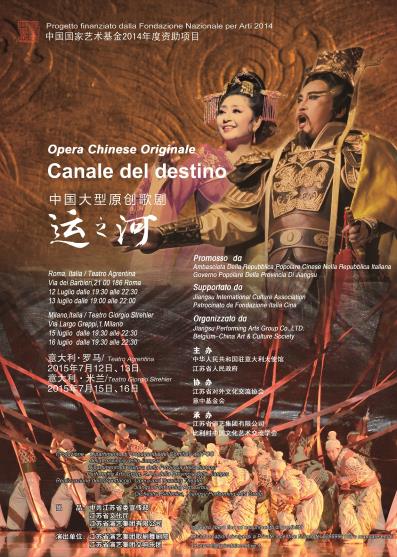 On the occasion of the 45th anniversary of diplomatic relations between China and Italy, and EXPO 2015, thanks to the invitation of the PRC Embassy in Rome and to the support of the General Consulate of Italy in Shanghai, the Italian Cultural Institute in Beijing and the Italy-China Institute in Italy, it was possible to achieve an event of very high prestige and international importance.
The Government of Jiangsu Province has decided to bring to Italy in two stages the opera The Great Canal, of the Jiangsu Performing Arts Company. Goals were two: create a moment of encounter with the Chinese Embassy in Rome and enter the show in the week dedicated to the province of Jiangsu during the Expo.
The participation of the Institute has been decisive in providing a mediation support between different bodies and agreeing the staging in two theaters of high prestige in Rome and Milan, respectively, the Teatro Argentina and the Piccolo Teatro.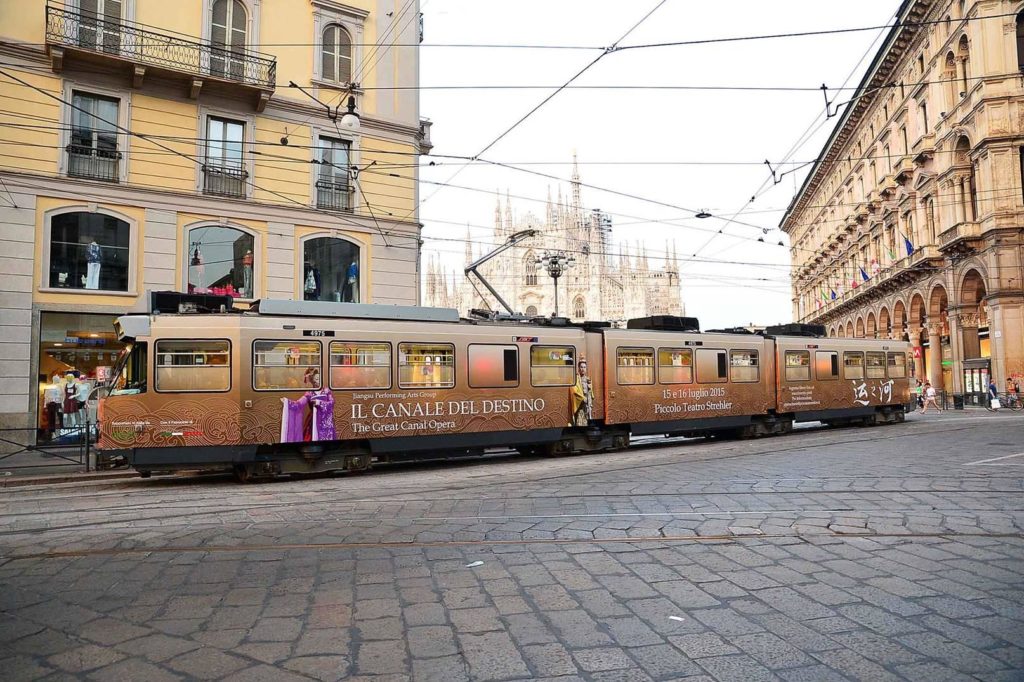 The Chinese Embassy in Rome has dedicated an opening night setting up a space inside the theater where an exhibition of photographs of 45 years ago aimed to show important moments of encounter between different political institutions on the occasion of the first diplomatic meetings Italy-China.